Stage - Call Me Diana
Diana Princess of Wales was, and still is one of the greatest icons of our time. No other human being has ever had the following that she had and, remarkably still has, nearly 20 years after her death. The incredible love for the beauty that was Princess Diana is still as strong as ever, her millions of fans the world over still voice their affection on a daily basis.
'Call Me Diana' is a celebration of that undying love. There is no mention of conspiracy theories or other such distractions, this musical is written to make every Diana fan the world over leave the theatre elated.
As each scene of the Royal Fairy Tale unfolds in spectacular fashion, a story within the story tells of the intrusive involvement of the media, in Diana's life.
Every musical needs its villains, and the media is ours. Apart from one TV Journalist, Ben, who shows an unrequited love for the People's Princess. The closer Ben is required to get to Diana, the stronger his love for Her Royal Highness becomes. His emotions are a complete reflection of the feelings of millions of Diana fans the world over, thus enabling every member of the audience to re-live their love for the Princess through our leading man. His frustrations echo their frustrations. His anger echoes their anger. His love echoes their love.
Each spectacular scene, along with 20 wonderful original music tracks, takes us through Princess Diana's fascinating and emotional Royal journey. Starting with her untimely death in Paris, and travelling back in time we witness the shy young woman who loses her way through a broken fairy tale. Only to emerge at the other end as the confident and loving world icon she became, leading us to an amazing uplifting finale to a show that will bring a tear and a smile to the faces of Diana fans the world over.
Celebrating the love for Diana Princess Of Wales
Our aim is to bring a loving smile, and tears of joy to the faces of Princess Diana fans, millions of them, the world over. We want each and every one of them to leave the theatre elated, joyous at the happiness Diana had finally found, joyous at the Icon, the celebrity the People's Princess had become.
We tell her Royal story, with the intrusion of the media, the villains in our show. The spectacular musical numbers, tell the broken fairy story, helping the audience relive Diana's Royal years. The finale is pure Hollywood, which befits the star Princess Diana had become.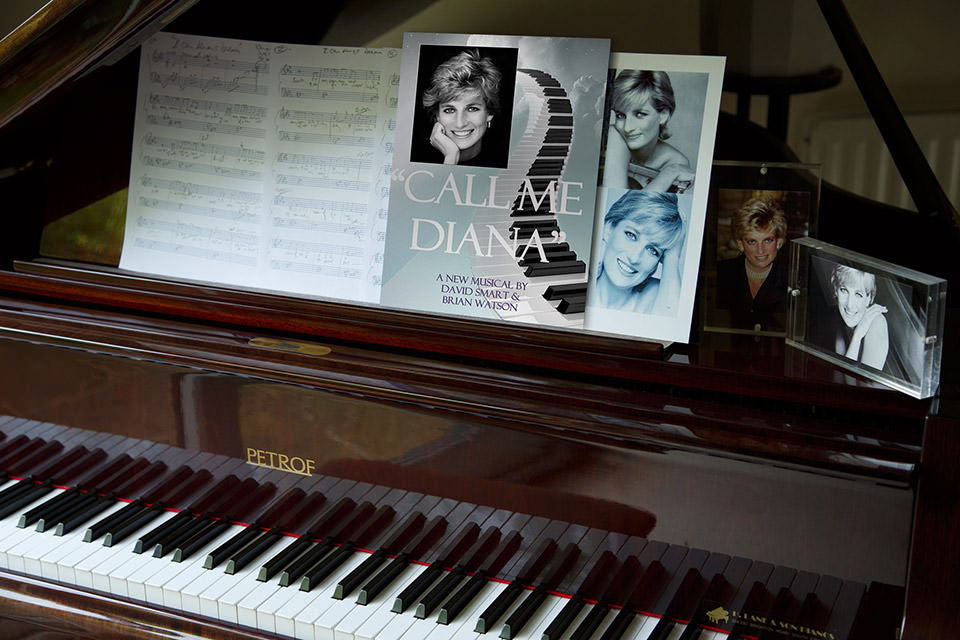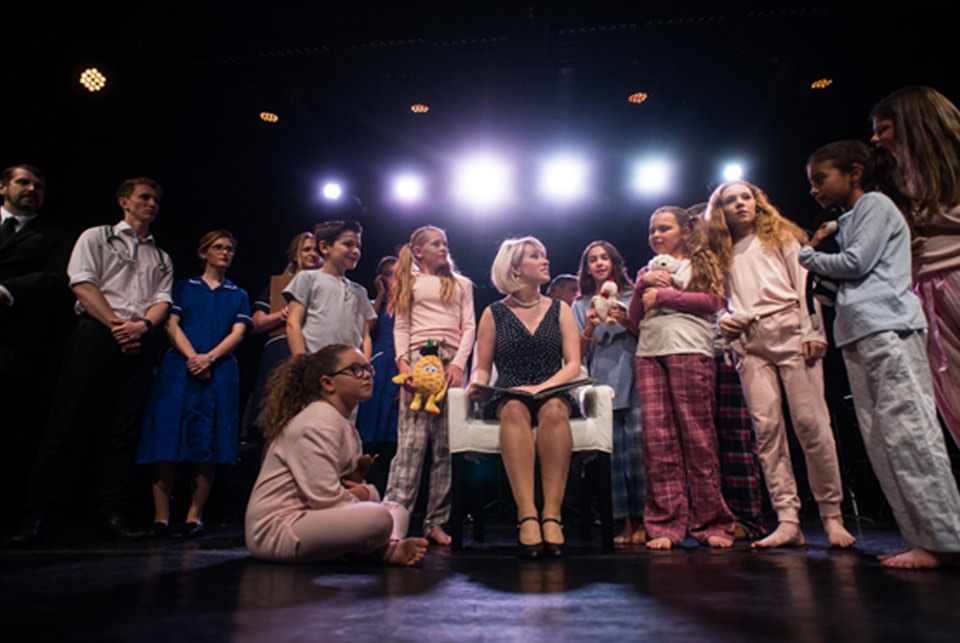 A musical taster
There are twenty original big numbers in our show, there's a few here to give you a taster. It's a refreshing new look at musicals, yet with all the familiarity of those old engaging shows.
Call Me Diana website
Credits
Written by: David Smart and Brian Watson.

Story Editor: Richard Kay, Ex Royal Correspondent.

Where you'll find the finest creative thinking. Where communication problems are very quickly solved with the simplest creative solutions, produced to the highest possible quality of production, and always within budget.
By extending that same creative thinking, those big ideas which helped grow many of the world's biggest brands, into other areas of the arts and entertainment, there's a much wider understanding of communications. Direct a message to one person, and everyone will listen.
Brian Watson: Writer. Commercials Director. Author. Lyricist
Call 07831327963 or Email