Advertising - TV Commercials and Print Design
Creating high quality, fast turnaround, low budget TV commercials has earned me a Guinness World Record. Apparently I have written and directed more commercials than any individual in the world, at the last count the figure stood somewhere north of 2,000 ads. I have also, on several occasions broken records by getting ads from brief to on air in a matter of hours, and it must be said, without losing any of the quality in the production whatsoever.
Showreel
To screen my entire showreel would involve an intermission and ice cream sellers, for its length would outrun the longest feature film.
Due to the nature of the hundreds of subjects covered by the TV spots which I've created, my directing skills don't just sit in one category. I've directed famous people, both TV and Movie Stars. Ordinary people, not just actors and models, but the inexperienced man in the street. I've shot food, cars, fashion. I've worked with animals, both domestic and the extremely wild and vicious kind. Many of my commercials have included children, and more often than not, both animals and children have featured in the same script.
I work at break-neck speed, and have been known to crack on through over 35 different set-ups in a day.
My crew don't run on slow-mo either. Each film technician knows that speed is of the essence, with the budget in mind. However, not one of them will sacrifice the very high production values on which I insist.
I've always encouraged fun on each of my shoots. A happy crew shows on the screen, which is then reflected in the client's sales.
From brief to air with the minimum of fuss
I'm at home working directly with clients, taking them along with me from the blank sheet of paper to creating a finished script, which will include a 'big idea', if they'll let me. Then on to the finished, high quality, low budget film, played out and on-air.
Now that many clients are taking their advertising in-house, my experience is an invaluable addition to the team.
I'm used to working directly with CEOs, Marketing Directors, even Newspaper Editors, people at the top. I'll never neglect the junior clients, I'm always happy to walk them through every stage of the production. They are the future, they need to be taught correctly, or the ads will suffer.
I'm more than happy to work with ad agencies too, working alongside the creative team, sharing my 'hundred years' of experience, to help give their script that little extra.
I always produce a detailed shooting storyboard, complete with timings for each set-up. That way everyone on the floor knows what they are doing, and clients/agency know exactly what they are going to get. The only surprises will be very pleasant ones.
Fly The Tube Poster
Being an old fossil, I have earned a place in two museums, my poster for the launch of the Heathrow Underground link, 'Fly The Tube' is a permanent exhibit in the Museum of Modern Art in New York and a permanent exhibit in the graphics section of The Victoria and Albert Museum in London.
The print medium is where I cut my advertising teeth.
Some of the brands I've helped to grow
From working on the launch of British Airways and helping to create the launch TV campaign for Concorde. To writing and directing seven commercials in a week for the Daily Mail. I've helped grow some of the world's biggest brands, the list is endless: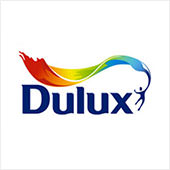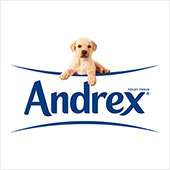 My Advertising Services
I can make your budget go a lot further!
Use my Creative Director skills to create a campaign or one off ad
Use my Creative Director skills and my Commercials Director skills to write and direct a one off ad or campaign
Use my Commercials Director skills to direct a one off ad or campaign
Use all my skills to bring a lot of experience to your in-house advertising department
Use all my skills to make your advertising budget go a lot further
Use all my skills to make your production budget go a lot further
Ask me for a BIG idea

Where you'll find the finest creative thinking. Where communication problems are very quickly solved with the simplest creative solutions, produced to the highest possible quality of production, and always within budget.
By extending that same creative thinking, those big ideas which helped grow many of the world's biggest brands, into other areas of the arts and entertainment, there's a much wider understanding of communications. Direct a message to one person, and everyone will listen.
Brian Watson: Writer. Commercials Director. Author. Lyricist
Call 07831327963 or Email